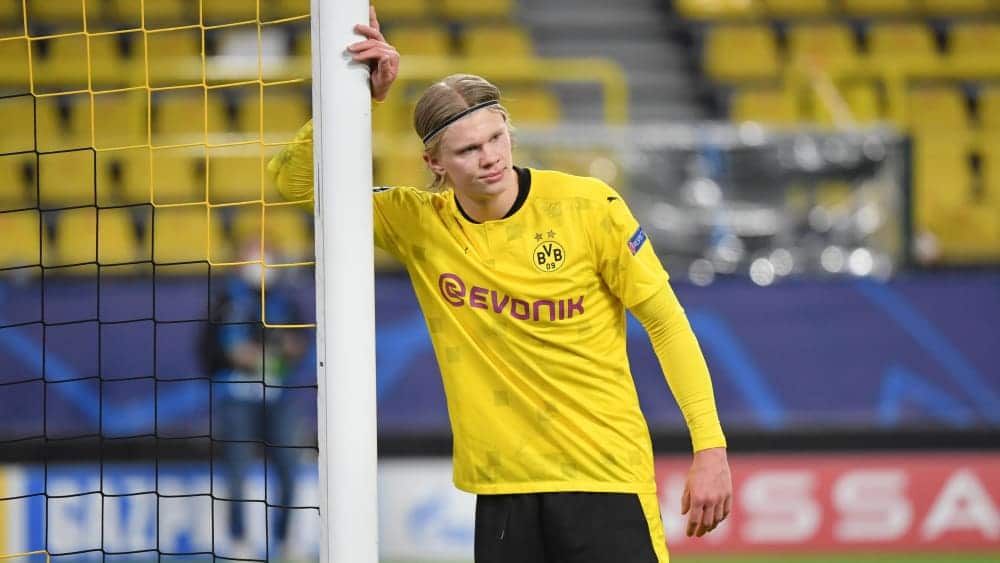 Champions League draw: BVB trembles with ManUnited and Chelsea
Which pots Bayern & Co. end up in
Which pots do Bayern, Dortmund, Leipzig and Wolfsburg belong to in the 2021/22 Champions League draw? For BVB, the Europa League final could be decisive.

The season is over for Borussia Dortmund, but the finals in the Europa and Champions League still have great significance for the Black and Yellows.
Depending on who prevails between Villarreal FC and Manchester United on Wednesday and Manchester City and Chelsea FC on Saturday, BVB will end up in either the second or third draw pot for the 2021/22 Champions League group stage.
Should FC Villarreal win the Europa League in Gdansk, the Spaniards would qualify for the Champions League and, as winners of the competition regardless of their club coefficient, would automatically be in lottery pot 1 – along with the defending Champions League champions and the champions of the major European leagues, Bayern Munich, Manchester City, Inter Milan, Atletico Madrid, Lille OSC and Sporting Lisbon.
BVB must hope for ManUnited or Chelsea
But that would also mean that the Spanish seventh in the table, as a "lateral entrant", would cause other teams to slip down one place in the coefficient rankings, including Borussia Dortmund. Therefore, in the event of a Villarreal triumph, BVB could end up in pot 3 instead of pot 2 and thus be drawn with rivals from pots 1, 2 and 4. If the Black and Yellows remained in pot 2, the possible group opponents would no longer include Real Madrid, FC Barcelona, Juventus Turin, Paris St. Germain or FC Liverpool, but rather somewhat less illustrious names.
Manchester United's coefficient places them ahead of BVB anyway. If England's runners-up win the Europa League, there would be no shift in the ranking for Dortmund and, as in last year's draw, a place in pot 2.
But: A Villarreal victory would only hurt Borussia if Manchester City also won the Champions League final three days later. Then Chelsea, whose coefficient is currently just better than BVB's, would also end up in the second draw pot and push BVB into the third. This means that if ManUnited wins the Europa League or Chelsea the Champions League, Dortmund will remain in the much more comfortable second pot.
Leipzig in the third, Wolfsburg in the fourth pot
The positions of the other three Bundesliga starters have already been determined: FC Bayern, as champions, is in the first pot, RB Leipzig, as last year, in the third pot and VfL Wolfsburg in the fourth pot.
Incidentally, BVB can join forces with Niko Kovac in keeping their fingers crossed for ManUnited. The former Frankfurt and Bayern coach would have qualified directly for the group stage with AS Monaco after finishing third in the French Ligue 1, if Villarreal did not claim a fifth starting spot for Spain. Otherwise, Monaco would have to qualify. France, fifth in UEFA's five-year rankings, have only two direct Champions League starting places.